Nodular Iron Castings
Engineering
We use CAD/ CAM and simulation of solidification in developing methods. During simulation three stages are checked: filling, solidification & stress levels during cooling. This is to produce the castings right first time enabling shorter deliveries and helping customer in faster product development.
Melting
We have 2X10T Induction furnaces, and a 20T holding Furnace. Micro alloying is done through wire feeder. The basic iron is melted from scrap and pig iron through induction furnace and treated by the wire injection method for excellent spheroidisation. Castings made include ferritic and pearlitic grades. The grades made include EB 1563, GGG 40.3, IS 1865, SG 500/7, 600/3, 900/2, 400/15.
Router for pattern making

Pattern
We use patterns in Wood, Polystyrene and Aluminum. These are made in house and through dedicated suppliers. We use computer aided design in pattern making we have a separate pattern storage area 600 m2.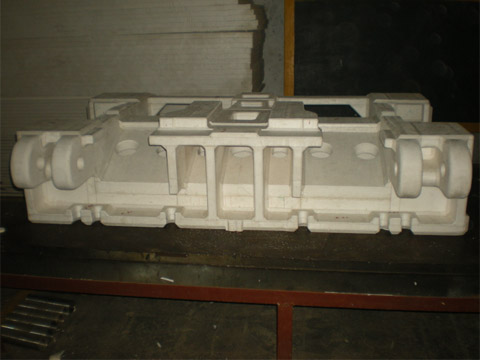 Moulding
We use alkaline phenolic sand system employing 20T per hour and 10T per hour Continuous Mixers. We use fresh sand in the facing. Sand is regenerated through mechanized system for backing applications.
Heat Treatment
We have two Oil fired computer aided heat treatment furnaces for stress relieving.
8000 X 6000 X 2500 mm
4000 X 4000 X 3500 mm
Fettling
We have shot blasting with rotating table chamber size 5m X 5m. Other tools employed are pneumatic/ electric chippers, grinders and hammers, D.C. welding rectifiers & gouging sets.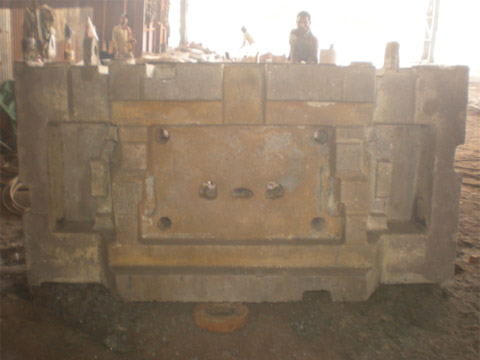 Photo Gallery